LoadNG Automated Systems is Nigeria's Numer One Fully Automated Bitcoin Buying System, the system allows users to get paid automatically after selling cryptocurrency through a robust, yet simple system. However, due to the level of automated on the LoadNG system, it is important provide a comprehensive insight on how the LoadNG system can be best utilized.
How to Sell Bitcoin in Nigeria Instantly with Paxful on LoadNG
LoadNG provides an automated way to Sell Paxful Bitcoin for Cash In Nigeria Instantly, our state of the art integration makes it possible to sell paxful bitcoin in Nigeria directly from your Paxful wallet seamlessly. The system credits your Naira account INSTANTLY without any human input as it is fully AUTOMATED.
Steps to Sell Paxful Bitcoin on LoadNG
Step One Register an Account in 5 Seconds: Register an account by clicking on register on the LoadNG Website or Mobile Apps, fill in your profile details and proceed to sign into your personalized dashboard.

Step Two Choose Sell Bitcoin: Navigate to sell bitcoin on your dashboard and fill in how much bitcoin you'd like to sell. The system automatically calculates how much in naira you get. Then click on proceed.

Step Three Send Coin, Receive Naira: The system then generates your order details and redirects you to your paxful bitcoin wallet where you are to confirm the transaction (Be sure you are logged in on paxful.com on the same browser already), after confirmation, the paxful system redirects you to a LoadNG success page and the naira equivalent of your order gets auto credited to your account wallet. Auto-withdrawal to your bank account is done automatically by the system immediately the transaction completes.


Proceed to the user dashboard to sell paxful bitcoin here.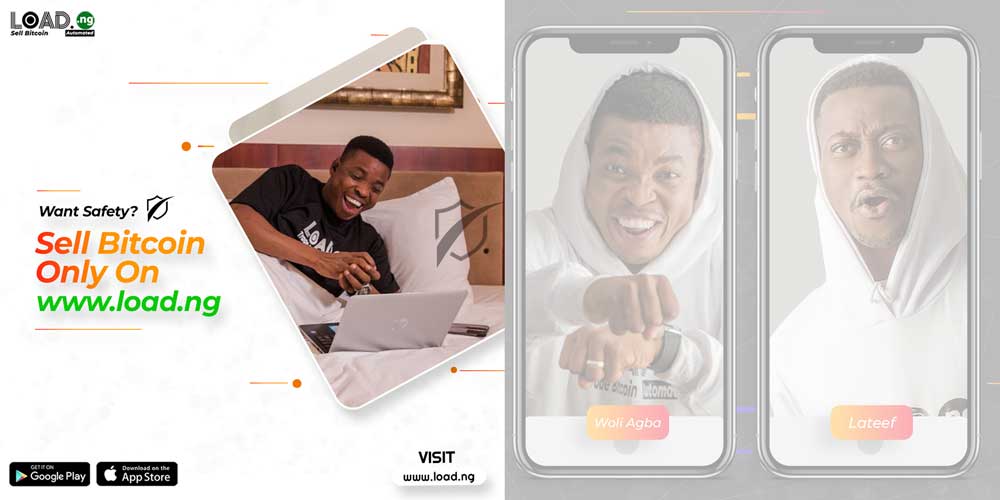 Video on How to Sell Paxful Bitcoin on LoadNG
Abisola of LoadNG takes us on a comprehensive ride on how to sell Paxful Bitcoin for instant Naira on LoadNG Automated Systems www.load.ng
LoadNG Automated Systems Sell Fast, Get Paid even faster!!!
Thanks for reading! You can also download the LoadNG Mobile Apps and follow the same steps as above. Download Here
Other articles on How To Use